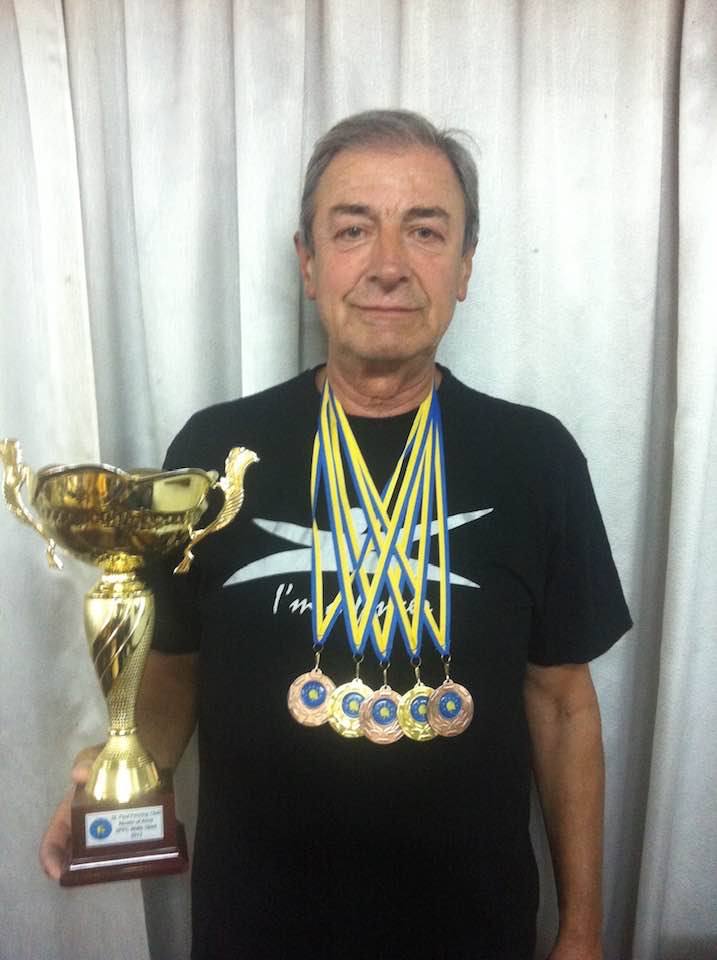 Dear fencing friends,
It is with great sadness that we inform you that our member Anastasov Aleksandar passed away today, after a short, but severe illness. We all remember his athleticism, perseverance and mastery.
Aleksandаr Anastasov was  one of our most prominent fencers and we can certainly claim to be our best veteran. He recently participated in all major or minor veteran tournaments, always winning medals and trophies. He was also the 2017 World Veteran Saber Champion in 70+ category. He was born in 1945 and has been involved in fencing since he was 16 years old. The last competition he participated was the Belgrade Trophy on 23.02.2020, despite a serious illness that prevented him from showing his true qualities.
Senior Achievements
Six individual golds on Yugoslavia Championships
Five team golds on Yugoslavia Championships
One silver medal on Balkan Championship – individual
Three silver medals on Balkan Championship – team
Three bronze medals on Balkan Championship – team
Many medals on international tournaments in Europe
25th place on World Championship in Budapest